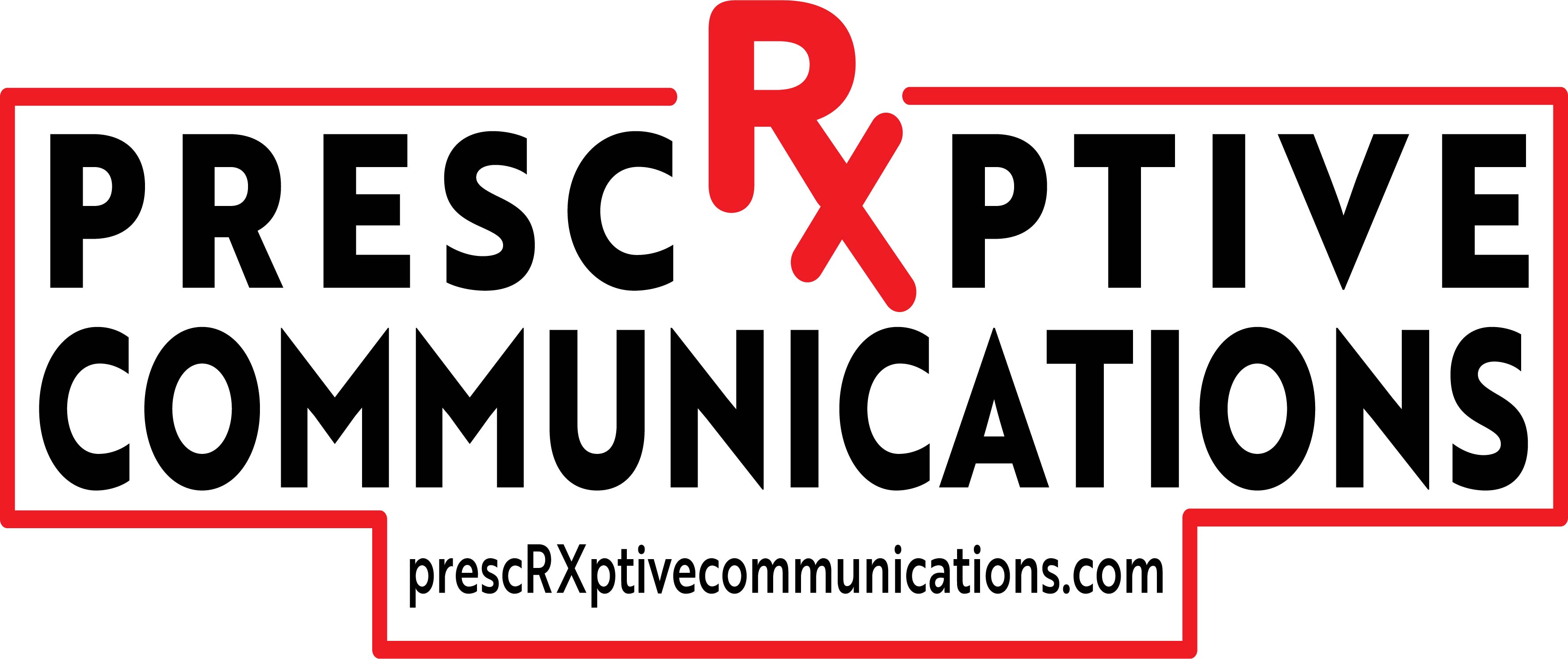 FOR IMMEDIATE RELEASE
July 26, 2017
CONTACT
Theresa Jacobellis, 631-606-0525
theresa@prescrxptivecommunications.com
PrescRXptive Communications, LLC, New Addition to Metro Marketplace
Independent business focuses on healthcare marketing communications
Centerport, NY…PrescRXptive Communications, LLC, a marketing communications consulting firm, was recently launched on Long Island. Specializing in healthcare, the company provides a full range of public relations, marketing, social media and advertising services to companies, non-profit organizations, and physician practices.
"After helping to promote Long Island's finest hospitals over a nearly three-decade career, I am excited to be able to offer these services to smaller practices and a range of companies across the healthcare space," said Theresa Jacobellis, the company's founder and CEO.
Jacobellis believes that effective healthcare marketing requires specialized knowledge of this sector.
"Healthcare is unlike any other business," Jacobellis said. "It requires a keen understanding of what drives decision-making, and familiarity with the complex economic levers that influence patients, providers and payers."
Jacobellis credits her unique education, work experience and skill set with enabling her to address the marketing challenges faced by healthcare entities.
Prior to launching PrescRXptive Communications, LLC, Jacobellis' roles have included Vice President of Marketing at Paradigm Health Plans, Assistant Vice President of Marketing at Catholic Health Services of Long Island (CHS), Assistant Vice President of Marketing and Public Affairs at Good Samaritan Medical Center, Director of Public Affairs at Winthrop-University Hospital and Director of Public Affairs at Huntington Hospital. She began her career in Community Relations at Northwell Health (formerly North Shore-LIJ Health System). She has a Master's degree in Health Communication from Boston University.
As an adjunct professor in the Lawrence Herbert School of Communication at Hofstra University, Jacobellis teaches a variety of public relations courses to both graduate and undergraduate students. She has published articles on the use of social media and emerging technology in healthcare marketing and communications. Her work has garnered national awards including the Aster Award, the Healthcare Advertising Awards, and the Cardiovascular Advertising Awards.
To learn more, call PrescRXptive Communications, LLC, at 631-606-0525 or email theresa@prescrxptivecommunications.com.