Get Started
Every client is unique, and that means every engagement and campaign that we create reflects the individual needs of our client. Our goal is to make sure that your image and message are on point and that you connect with the audiences that are important to your business.
Who We Are
Forget everything you may have heard or experienced when working with a public relations or marketing agency. That's not us.
PrescRXptive Communications LLC is a small team of professionals who will tackle your unique challenges with a solid track record of public relations and marketing achievements and well-honed communication skills.
"Theresa Jacobellis' communications audit for the Vanderbilt Museum was comprehensive, highly detailed and enlightening. In addition to thoroughly evaluating our website, printed materials and social media engagement, Theresa also interviewed key staff members and conducted an online survey with a cross-section of Long Islanders. Her insight will help us to make our messaging more precise, to leverage communications opportunities, to enhance our visitor experience, and to build new audiences. The Museum was very satisfied with her services, perception, and professionalism."
"In 2017 we wanted to sponsor a physician education dinner. We had never done anything like this before and didn't really know what where to begin. Prescrxptive Communications handled every detail for us – from creating the collateral material like invitations, sponsor flyers, displays, and posters, to managing registrations and scripting the evening's agenda, to handling the on-site registration. Our event was a resounding success thanks to Prescrxptive Communications."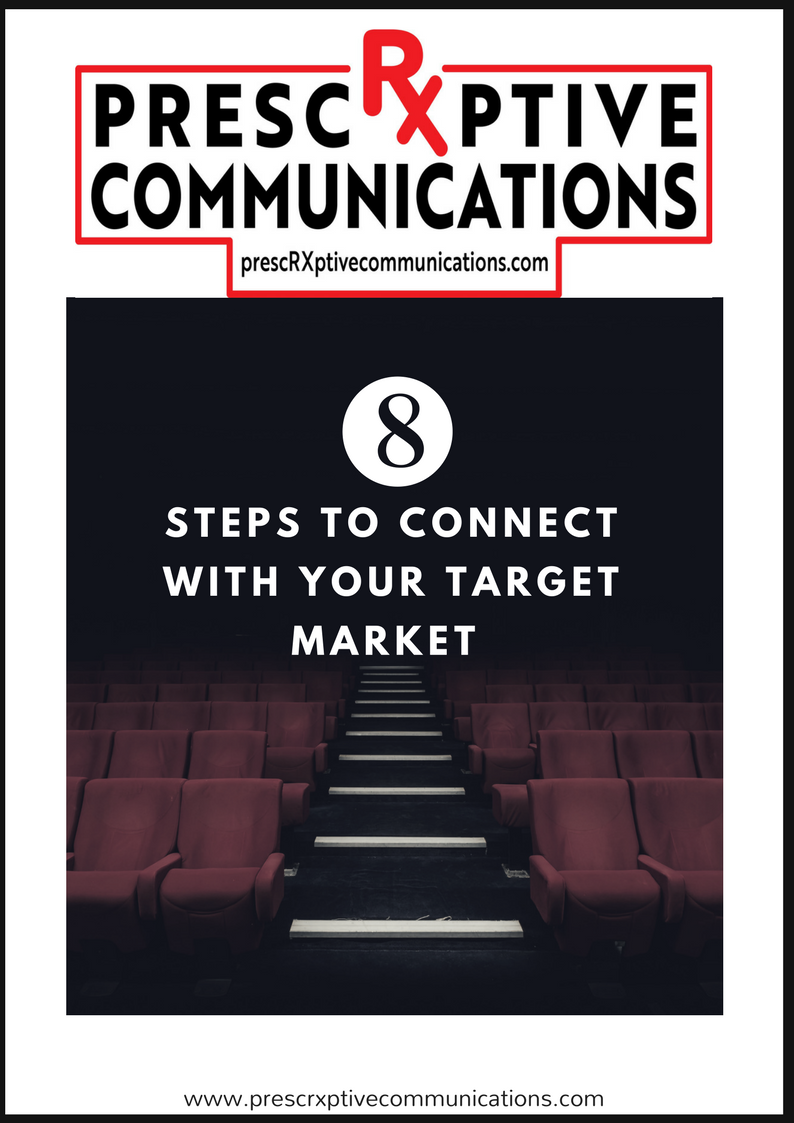 8 STEPS TO CONNECT WITH YOUR TARGET MARKET
You may be a rockstar, but nobody will ever know it if your amplifier isn't plugged in.
Connecting with your target market can be a challenge.
Here are 8 steps to help you forge meaningful connections that will help you grow your business. 
Let's Work Together
Find out how you can benefit from our winning formula. Contact us today.